The NANPA Showcase Awards 2018
I don't enter many contests anymore. I make exceptions for organizations that I respect and I'm pleased to be associated with. The North American Nature Photography Association (NANPA) is one of them. I became a member over ten years ago. I was (and still am) really impressed with their annual Expressions publication and am proud to have images selected at all award levels in their Showcase competition every year since 2008. NANPA also has partners that offer insurance coverage and discounts on new gear to members. And it doesn't hurt that some of my heroes and mentors in nature photography are members and judges of the annual Showcase competition. Nothing is better than getting recognized by the people you admire.
I received two Judges Choice awards for Showcase 2018 and a couple others in the overall. Take a look at the other winners here. Below are what the judges had to say.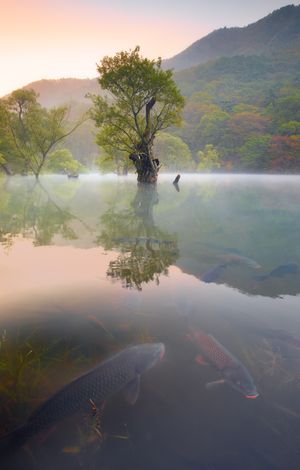 Early Autumn, Ju San Ji, Ju Wang San National Park, South Korea
"My first look was that this was nice, and then all the elements came into play. The depth of the image with the fish sharp and the background equally sharp defy photographic principles." -George Lepp
"Just so many layers to this simple, calm, but extremely difficult to capture image ...superb!" -Roy Toft
"This is an image that you can look at for some time and find so much going on with it. Love the calm and looking into the water with the fish in the foreground." -Darrell Gulin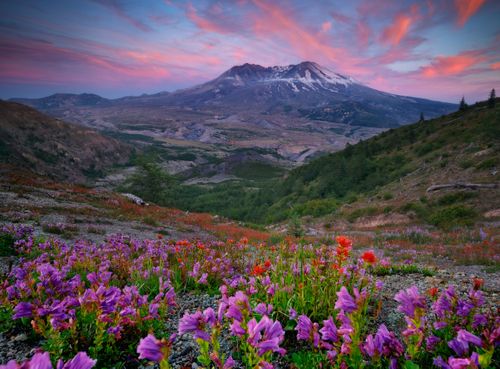 Penstemon and Paintbrush Tapestry, Mount Saint Helens National Monument
"Foreground, middle ground, and distance, all interesting. Color galore without being garish. This is hard to pull off and all the planets have to be in alignment. Well done!" -George Lepp
"If you like color and a great landscape, this is the image for you." -Darrell Gulin
"Eye popping, yet not over the top, color and detail. Magical scene that puts the viewer right smack in the middle of this alpine meadow!" -Roy Toft