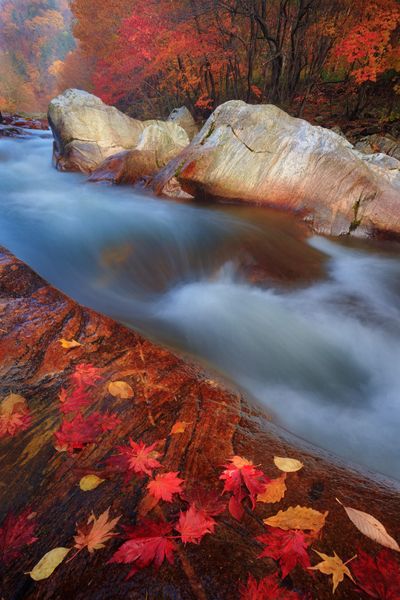 Moving into Morning Calm, Fall 2019
My enduring relationship with Korea began in 1990 with a contract to teach English as a Foreign Language with a private institute a few blocks away from Busan National University. I make trips back to the Land of the Morning Calm every couple of years to hike and photograph in the country's 22 national parks. And, of course, to consume as much delectable local cuisine as possible within a cruelly short time frame.
Elements of Hanguk I find compelling are the rocky, mountainous terrain intersected by multitudes of streams and waterfalls, and the forests, particularly those in the northeast part of the country, that come ablaze with fiery color in the fall. The marine preserves, coastal and island territories have unique microclimates. The traditional architecture and man-made features are built in harmony with the natural elements of the landscape in a way that is particularly Korean and different from anywhere else in Asia, or the rest of the world for that matter.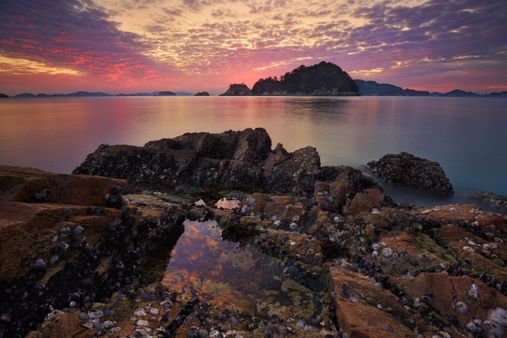 For a nature photographer that spends most of his time working in the "new world", it is virtually impossible to find any area or subject in Korea that has been left untouched by the hand of man over the last 5000 years. Landscape photography will inevitably challenge the artist obsessed with pristine, untraveled wilderness to embrace things in different and unusual ways, and to come away with markedly different images as a result.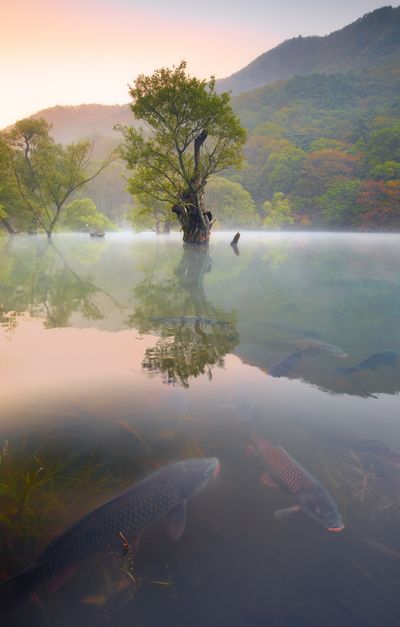 In the fall of 2019, I presented new images from ODaeSan National Park in the TaeBaek range bordering the PyeongYang district (location of the 2018 Winter Olympics), BiJinDo in the island chain comprising HallYeoHaeSang Marine National Park off the southeast coast, and the GangNyeung area on the northeast coast.
See the Morning Calm portfolio of this website for more.
Update April 2020: Before the COVID-19 pandemic started to gain serious attention here I was able to get away to the Sonoran Desert for a few days in February to hike and photograph early spring conditions. A few of the takeaways are featured in my Recent Work portfolio. Hope everyone is being careful and we can get back to some sense of normalcy as soon as it is prudent to do so.